Leveraging Instagram Influencers for successful e-Commerce campaigns
---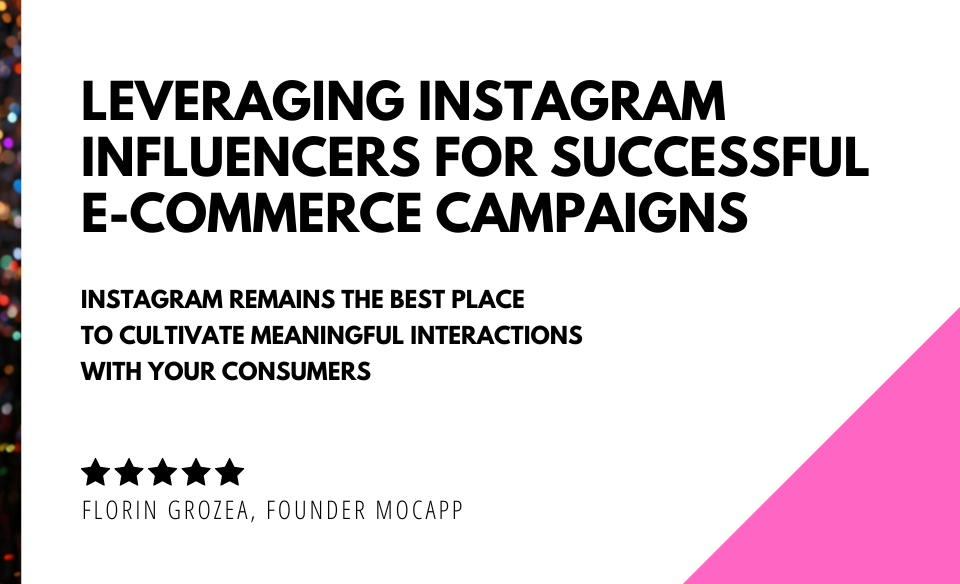 In the dynamically shifting digital marketing landscape, it's crucial to acknowledge the significant impact that Instagram Influencers and Content Creators wield on popular social media platforms like Instagram.
Instagram's massive user base and visually-rich interface make it an attractive space for e-Commerce brands to engage audiences and boost sales.
Instagram is a crucial player in the Social Media arena. As of 2023, the platform boasts over 1.2 billion users worldwide, offering a vast pool of potential consumers. Influencers, or 'creators', make Instagram an essential brand tool. They have honed their ability to resonate with their followers and persuade their purchase decisions, making Instagram a prime platform for social commerce.
Statistics reflect the growing dominance of social commerce on Instagram. According to a recent survey by eMarketer, approximately 50% of Instagram users in the United States have made a product purchase within the app. 
This underscores the potential of influencer marketing in driving online sales.
Understanding the nuances of content creation and promotion on Instagram is paramount. Instagram Influencers tend to create visually-stunning content, emphasising high-quality images and videos that tell compelling stories about their experiences with products. They often engage with their followers through comments and direct messages, cultivating community and trust.
This contrasts with the approach taken by creators on TikTok. 
TikTok content focuses more on entertainment value, often featuring short, catchy videos emphasising creativity and humour. While Instagram influencers often foster aspirational lifestyles, TikTok creators appeal to their audience through relatability and authenticity.
Therefore, E-commerce brands must understand the differences in content creation and audience engagement between these platforms. 
Tailoring campaign strategies to match the unique qualities of each social network can maximise the potential of influencer collaborations.
Influencers on Instagram can be powerful allies in promoting your e-Commerce brand. They provide a human connection that can bridge the gap between your product and the customer, fostering trust and driving conversions. In an increasingly digital world, these genuine connections can make all the difference in securing your brand's success.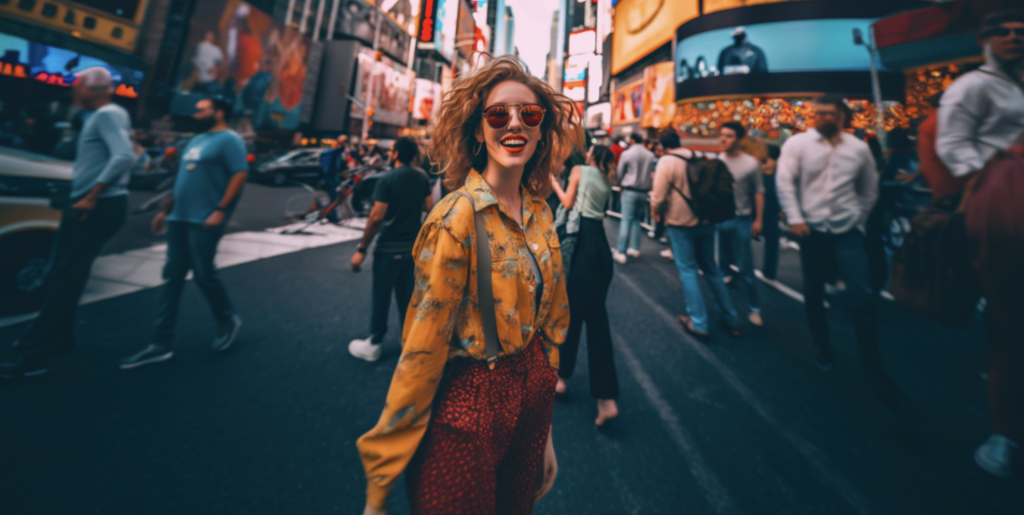 What are the most important things to look for in Instagram Influencers?
1. Engagement Rate: 
The quality and quantity of influencer interactions with their audience is a key indicator of their influence. High engagement often means their content resonates well with their followers.
2. Authenticity: 
Authentic Influencers create original content and have a genuine connection with their audience. They tend to promote brands that align with their values, which can lead to higher trust and conversion rates.
3. Follower Demographics: 
The Influencer's audience should align with your target market regarding age, location, gender, and interests.
4. Content Quality: 
High-quality content that aligns with your brand's aesthetics is crucial. This can elevate your brand image and attract your target audience.
5. Consistency: 
Regular posting shows the Influencer is active and committed, which can maintain and grow their follower base.
6. Relevance: 
The Influencer's niche or field should be relevant to your brand. This ensures their audience will likely be interested in your products or services.
7. Professionalism: 
The Influencer's professionalism in communication, meeting deadlines, and delivering on commitments is vital for a successful collaboration.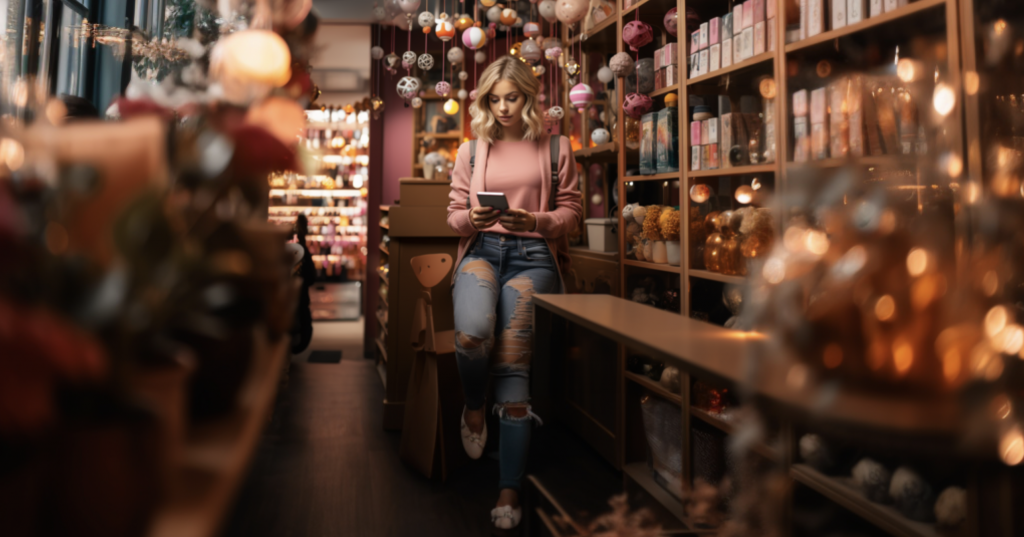 8 Key Steps to Plan and Execute a Successful Instagram Influencer Marketing Campaign
With its visually appealing interface and vast user base, Instagram is a goldmine for brands aiming to leverage influencer marketing. Here, we break down the process into eight manageable steps.
Set Clear Goals:

 Establish what you want to achieve with your campaign. This could range from increasing brand awareness and driving website traffic to boosting sales. Clearly defined goals will guide your strategy and help measure your campaign's success.

Identify Your Target Audience:

 Determine who you want to reach with your campaign. Consider demographics like age, location, interests, and behaviours. An in-depth understanding of your audience helps you select influencers who resonate with them.

Find the Right Influencers:

 Look for Influencers who align with your brand values, have high engagement rates, and possess an audience that matches your target demographics. Their content style should complement your brand's aesthetics.

Determine the Type of Collaboration:

Influencer collaborations can take various forms – sponsored posts, product reviews, giveaways, or a takeover of your Instagram account for a day. Choose a format that best suits your campaign goals. More info about the Influencer Campaigns Type here.

Develop a Content Strategy:

 Decide the key messages, call-to-action, and aesthetic elements you want in the campaign. Provide influencers with creative briefs but allow them creative freedom to ensure authenticity.

Negotiate and Finalise Contract:

 Discuss deliverables, timelines, and compensation with your chosen influencers. Ensure everything agreed upon is put in a written contract to ensure understanding.

Monitor the Campaign:

 Keep track of the campaign's progress and influencer content to ensure alignment with your brand and campaign goals. Respond to any issues promptly.

Measure Campaign Success:

 Use Instagram's analytics and other tracking tools to assess the performance of your campaign. Analyse engagement rates, clicks, conversions, and other metrics relevant to your goals to evaluate the return on investment (ROI).
Successful Instagram Influencer Marketing requires careful planning, execution, and constant monitoring. By following these steps, you can maximise the potential of your Influencer Marketing efforts and make significant strides towards achieving your marketing objectives.
---
Foster genuine relationships with creators for an optimised Instagram Influencers strategy.
Instagram remains the best place for cultivating meaningful interactions with top online creators. It serves as a dynamic e-Commerce hub where interested consumers interact over shared interests and preferred brands.
---
Trending Now
You may also like