Top 10 Instagram Influencers in Romania in 2021
---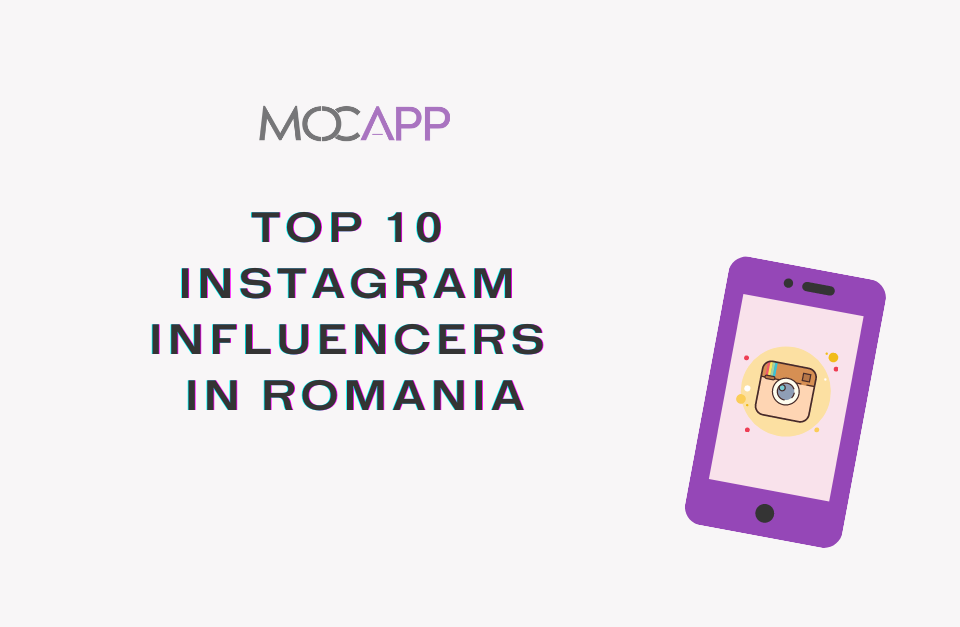 (Article updated on July 26, 2021)
Instagram is the most used social network in Influencer Marketing internationally. Content creators prefer it to other social networks, and this has led to most influential campaigns on Instagram.
Therefore, it is important to see what influencers are in the top of popularity on Romanian Instagram and what are the relevant statistics.
Which is the top of the most followed Instagram accounts in Romania?
Together with HypeAuditor, we created The State of Influencer Marketing in Romania, a report dedicated to the influencers activity on Instagram social network: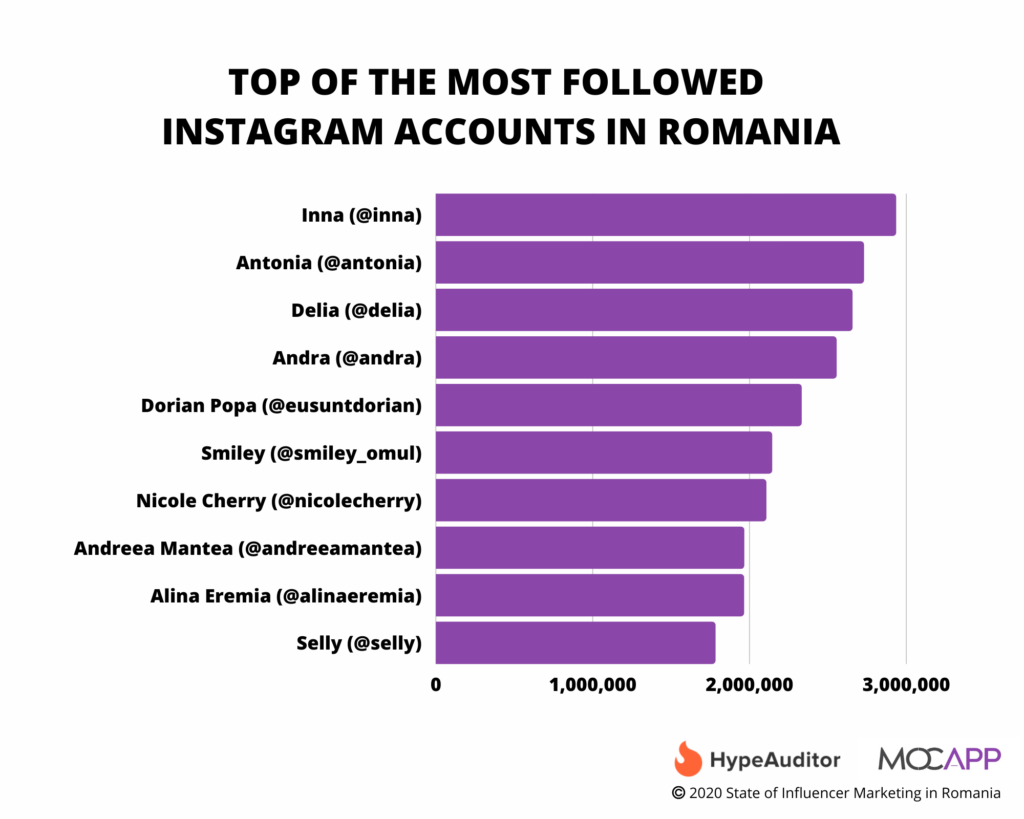 Public figures dominate the Romanian top, the main niche from which they come being music. We have artists who have solid careers and who use the social network to be closer to their fans.
In addition to them, in the top we find Selly, who is the only content creator in this top who started his career exclusively online.
Since October 2020, when we launched the report, the Instagram accounts present in the top have increased in number of followers, as is normal, but not so much as to change the ranking:
Inna – 2,93 million followers
Antonia – 2,72 million followers
Delia – 2,65 million followers
Andra – 2,55 million followers
EuSuntDorian – 2,33 million followers
Smiley_omul – 2,14 million followers
Nicolecherry – 2,10 million followers
AndreeaMantea – 1,96 million followers
Alinaeremia – 1,96 million followers
Selly – 1,79 million followers
So, the Romanians prefer to follow on Instagram famous singers, generally artists, a trend that we find worldwide.
Global figures related to Instagram

:
Based on the creation of visual content, the network quickly attracted well-known names, and now it has come to be used more often among public figures than Facebook, for example. This is also due to the ease with which content can be posted on the network.
Global top Instagram accounts
Internationally, according to Statista, the most followed account on Instagram is the Instagram account itself (@Instagram, with 408 million followers), followed by the account of Cristiano Ronaldo (318 million followers), Dwayne Johnson (The Rock) with 256 million followers and of Ariana Grande (254 million followers).
Ways to create and distribute content include:
Instagram Post (where one can post pictures or videos lasting up to 1 minute);
Instagram Stories (where one can upload posts that disappear after 24 hours);
Instagram Live Video (where influencers can chat live with their followers);
IGTV (where influencers can upload videos lasting no more than an hour);
Instagram Reels (videos of up to 15 seconds).
These types of content creation have not always been the same, but over time Instagram has added new ways for content creators, which has led to the diversity of deliverables that brands demand from influencers and has led to increased creativity in the field of Influencer Marketing campaigns, also visible within MOCAPP.
For more information regarding the Influencer Marketing industry, see the MOCAPP series of articles HERE.
---