The most popular content niches in Social Media
---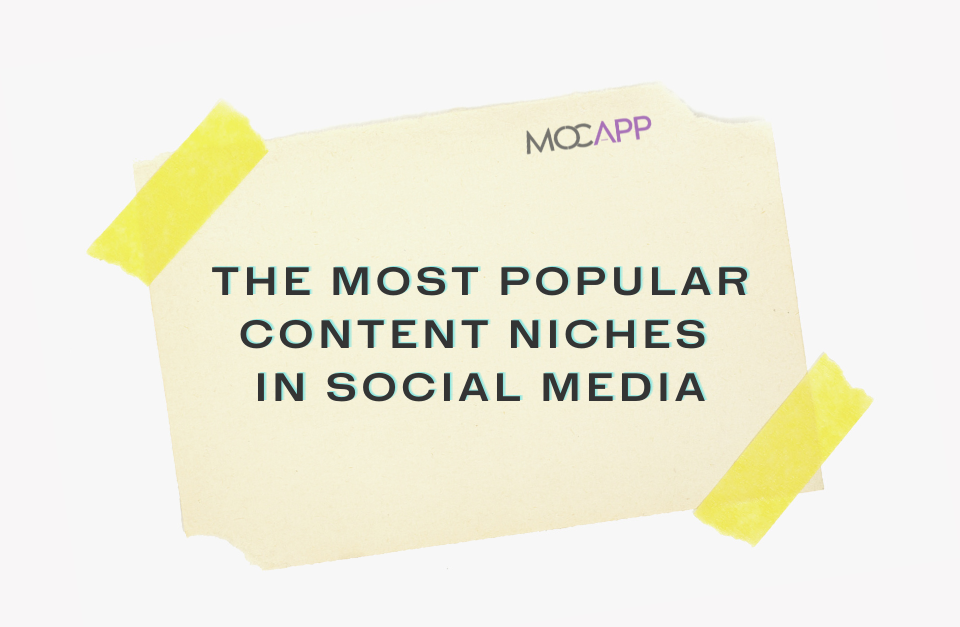 If you have a Social Media account, our recommendation is to timely decide which content niches you will publish content in. We often set off with a new account on Social Media without knowing the direction we will take it. It is valid for personal accounts, but also for company accounts.
As a general rule, I've found that following a content niche helps build a long-term online community. This is certainly much faster than if there were general posts. Posts about… anything.
Both in Romania and globally, there are several types of niche content digital creators follow on their Instagram, Facebook, YouTube, TikTok accounts.
The most common niches are: lifestyle (which also includes the categories of fashion & brands), beauty & make-up, travel, comedy, healthcare, sports, music, parenting, cooking / food, cars & motorcycles, photography, gaming, animals, entrepreneurship.
But what is a content niche?
A content niche can be described as a category, a particular industry or a specific topic.
The choice is made by the content creator, in accordance with the activities he likes and the hobbies he has. This choice attracts in turn a specific audience, which in turn is interested in the same topic.
This niche can also help create a closer relationship between the content creator and his or her community.
The most popular content niches in Social Media in Romania
Due to the increase in the number of accounts, Instagram is the most important channel for creating campaigns in Influencer Marketing in our country.
In October 2020, there were 4,539,000 Instagram users in Romania, representing 23.5% of the entire population. Of these, 19.54% of them post content about lifestyle.
So, the top of the most popular niche content of Influencers on Instagram in Romania, according to HypeAuditor, looks like this: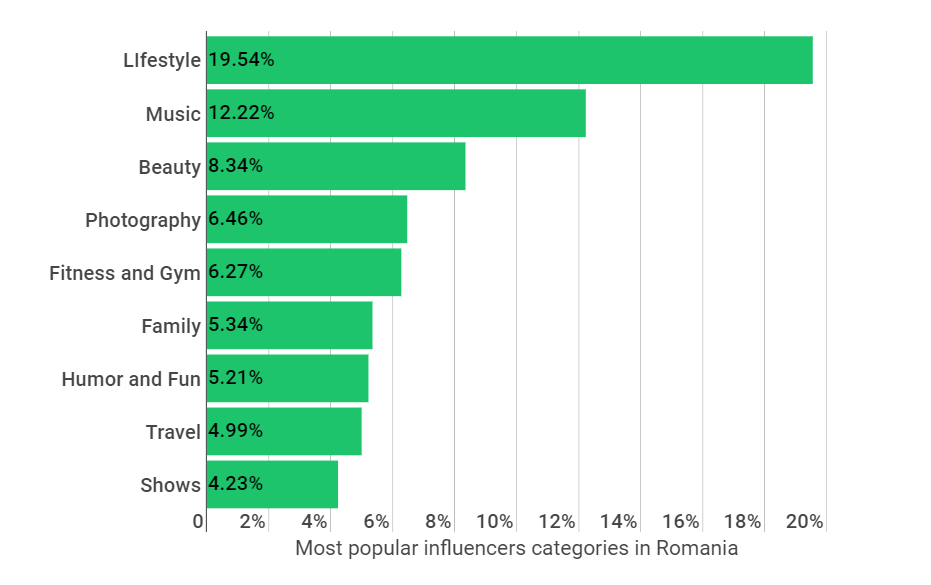 In the top 3 of the most popular content niches we find Lifestyle, Music and Beauty. Most of the influencers in Romania are women between 18 and 34 years old.
No wonder the most common niche in influencer marketing is lifestyle.
Instagram is a channel based on creating visual content. This helps to promote brands that are part of our lifestyle, such as fashion brands.
Even before the "Instagram era", the lifestyle niche was very strongly developed: the stars were chosen to promote the new collections of the world's great designers or large store chains.
In Romania, the music niche also has a leading place, artists being very handy to promote their own music via Social Media. For many artists, Instagram has become the favorite place to announce their new songs.
Regarding the most used content niches in the MOCAPP platform, we find the same content niches: fashion, beauty, followed by travel, comedy, sports & free time and music: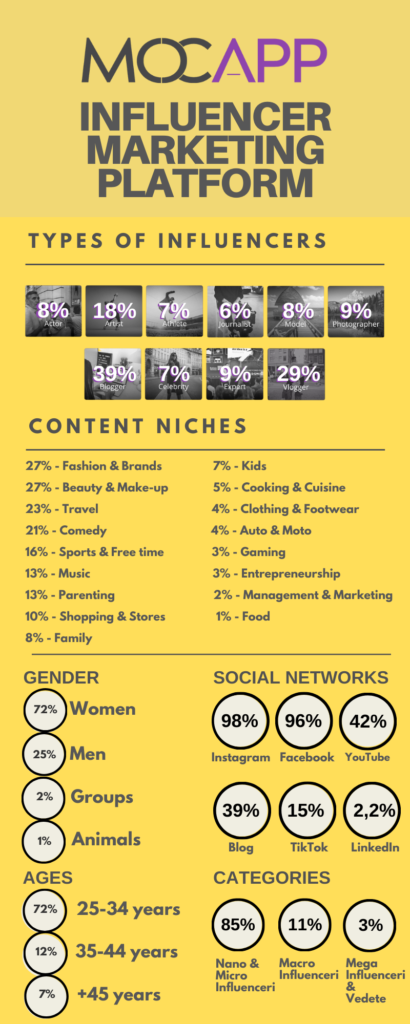 Conclusion:
The most popular content niches in Social Media are related to our daily lifestyle.
Lifestyle niche is the most often used in Influencer Marketing in Romania. It is preferred by 19.54% of content creators on Instagram.
For more information regarding the Influencer Marketing industry, see the MOCAPP series of articles HERE.
---
Trending Now