What are the skills a true influencer has
---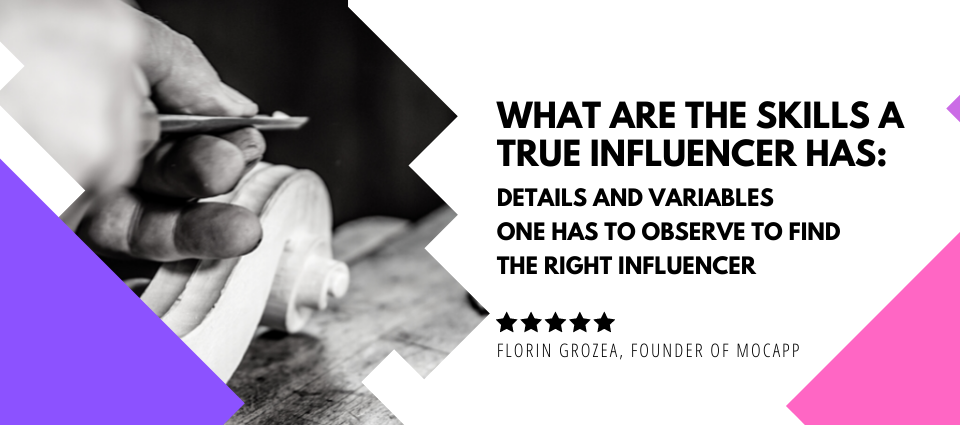 True Influencer. Fake Influencer. Real influencer. Influencer without influence. Pseudo Influencer.
How do you know an influencer has the qualities needed to be a suitable digital creator for your brand? What are those details and variables you need to observe in order to maximize the chances the partner you will work with will be a real influencer. Namely, one who influences the community he leads.
In this article you will read about:
How to evaluate an influencer for a successful collaboration with your company
How important the communities around influencers are
How the authenticity of an influencer affects you
If Cinderella had been an influencer, she would have been extremely suitable to promote household clothes, a mop or a detergent! Why? Because she has a huge audience: in over 100 years since she "launched" in the Grimm brothers' version, the "Cinderella influencer" has reached billions of people.
It is difficult to quantify the reach (respectively, the number of people who read the story). But let's say there would be at least 3 billion followers (in this case, readers), if we refer only to the present population worldwide and estimate that half of them heard about the character.
In addition, she inspires millions, if not billions, of people to believe in happy endings, overcoming obstacles, and true love.
She has real fans, people empathize with her, she arouses positive emotions. Thousands of versions of the story were written, illustrated or not, movies, children's plays and cartoons were made after her.
We could say that she has a good engagement.
In reality, however, Cinderella does not exist. But there's Kim Kardashian! Namely, real people who are followed with interest by millions of people and who arouse strong emotions.
On the Romanian market we have, of course, thousands of content creators with large and very large audiences: artists, athletes, comedians, models, chefs, make-up artists, gamers, vloggers or full-time instagrammers.
These characters inspire many generations of consumers by their own stories and can help you to make your brand known, to communicate the values ​​or differentiators, but also to increase the traffic in the store, on the site, to increase sales.
If you're wondering, "Is it time to run an influencer marketing campaign?"
We say, "Sure, it is!"
Despite the pandemic that shook the economy in 2020 and continues to create difficulties in many business sectors, online communication has continued to bring benefits: visibility and sales.
Three-quarters of people on Social Media sought information, advice and encouragement during the crisis triggered by the new disease, Covid-19, according to a study quoted by AdNews in the US.
All over the globe, however, isolated in their own homes, people sought balance, optimism and inspiration from their favourite influencers.
The power of influencers often comes from these recommendations: they test the product / service and say their opinion about it, then recommend what they like to their community.
Because we humans need advice, ideas, help, inspiration. We are daily flooded with advertisements, we see attractive packaging, price discounts and much more that tire us.
It is difficult for us to navigate this ocean of variations. So we daily rely on the recommendations and advice of those around us: friends, colleagues, family, friends of some friends, specialists and experts, celebrities and influencers who seem to be like us or as we would like to become.
Social Media becomes the handiest filter that reaches what suits us. We spend most of our time there (apart from sleep and work / school) – on average we "stay" on the net between 3 and 5 hours a day.
So, here's where the Influence of influencers comes from: people need recommendations / advice / inspiration and take it from Social Media where popular content creators become influencers.
Digital communication has been the lifeline for many businesses that could no longer reach consumers, with closed concerts, events and restaurants.
Social Media consumption is still rising and the trend is expected to continue in 2021.
If you've run influencer campaigns before, you already know the great benefits they provide: visibility, brand strengthening, increased traffic and sales, and what mistakes to avoid ("why an Influencer Marketing Campaign Fails"), but you probably still have difficulty finding the most suitable influencers for your brand or for your customers. 67.7% of marketers said this is the biggest challenge, according to a study quoted by Business Wire.
How do you evaluate influencers and select the right ones for your campaign?
1 / Analyse the demographics and consumption habits of the influencer's audience. That is, the affinity of a true influencer
The discussion about influencers does not start with them, but with your product or service. More precisely, with the target audience.
Defining it as detailed as possible is the first step towards selecting the right influencer.
Demographics, respectively gender, age, where it lives, but also how it spends its time, what income it has and what other brands or products it uses – this information will make the profile of the consumers you are looking for and who should be in your influencer's audience.
So, let's talk about WHO is following the influencer and evaluate the AFFINITY of the audience with your product.
Any marketing campaign starts with defining the ideal customer you want to reach.
You do the same in Influencer Marketing. You start from the target consumer and look for him in the online communities built around influencers.
2 / Order the influence according to the size of the audience and the engagement rate
I didn't start with the size of the audience in particular because I wanted to point out from the beginning the importance of a selected audience, not a large one. The order of importance of the two selection criteria must remain the same.
In other words, returning to Cinderella, she has a large audience in vain, if you want to promote a product for sports car enthusiasts.
What percentage of Cinderella's fans are passionate about cars? Let's be serious, her fans prefer pumpkins turned into carriages. Don't we better promote ourselves by James Bond?
In the following, I will refer to influencers according to their audience as follows:
Nano-influencer – Up to 10,000 followers
Micro-influencer – From 10,000 to 50,000 followers
Medium-influencer – From 50,000 to 250,000 followers
Macro-influencer – From 250,000 to 1,000,000 followers
Top-influencer – Over 1,000,000 followers
Globally, but also on the local market, there is a tendency to use micro and nano-influencers than the superstars in the digital environment.
In addition to the lower fees they charge, depending on the proposed project and the deliverables required, these influencers with small and medium audiences have a better engagement rate. In other words, the community created around the influencer is analysed.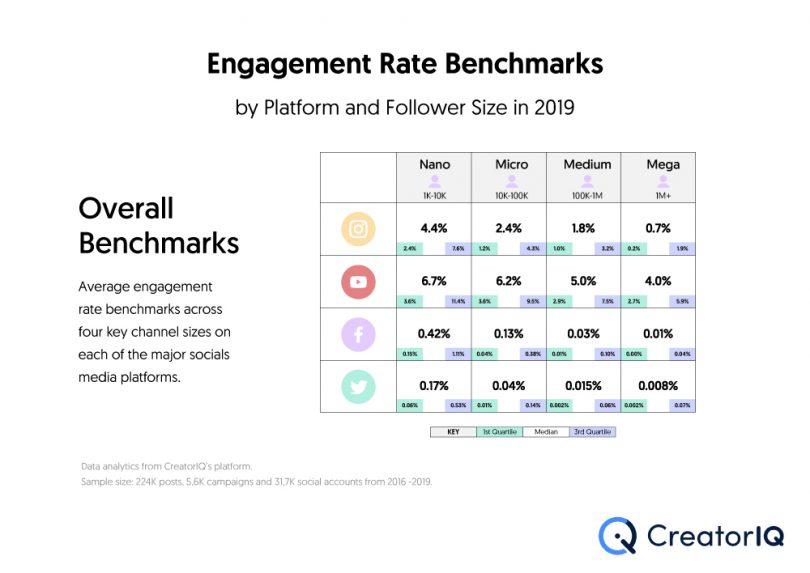 Influencer Marketing Banchmark 2020, developed by Influencer Marketing Hub, notes that on Instagram, a nano-influencer can have an engagement rate 6.2 times higher than a top-influencer and a micro-influencer 3.4 times higher. On Facebook, the nano-top ratio is 42 to 1, and in the case of micro-top, 13 to 1! The study can be seen here.
This is the value of a community: the way followers react to influencer's messages. This feedback can be translated by likes, comments, but also clicks, of course, and orders.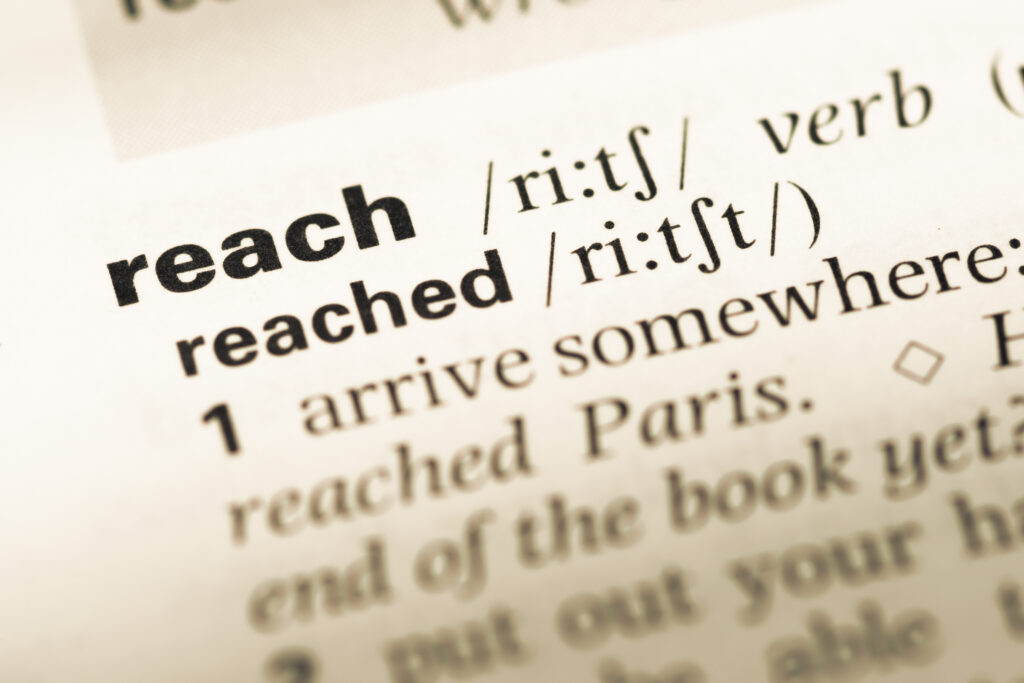 3 / Analyse the "voice" of the influencer
After making a short list of influencers who have a valuable target for you and sorting them by audience size and engagement rate, the more delicate part follows, respectively we move from the world of numbers to that of values.
A deep documentation of the messages the influencers sent, about their lifestyle and their opinions takes a long time, but it is an important element of differentiation. The MOCAPP team can help you with valuable insights about all the over 700 influencers from Romania and the Republic of Moldova on the platform.
The relevance and authenticity of an influencer are more than criteria, they are values you look for and appreciate a lot, as a marketer.
By relevance I mean that the chosen influencers will already be consumers of your product or even fans, ideally. This will make the tone of their voice send the real knowledge and appreciation of its qualities.
Although well-intentioned, some influencers may betray a certain superficiality when they recommend a product they do not know, and their followers, well aware of their tastes and habits, will feel this and, of course, will tax the behaviour.
In the most pessimistic scenario, the followers will not only not buy or click, but will also leave negative comments to the influencer, and then press the dreaded unlike or unfollow button.
Facebook statistics can also show you how many people perceived the message negatively and hid a post. This feedback is important for the final evaluation of the company.
But in a more realistic view, without a relevant influencer, your campaign will not have the expected results.
The authenticity of the influencer is a quality that attracts both followers and collaborations with brands.
Even an influencer who doesn't really know your product or service, maybe because it's new and / or innovative, can send a convincing and credible message if they have accustomed their audience to sincere messages, speaking openly about both the positives and negative aspects of many experiences, showing real things of his life.
This is the only way to build a trusting relationship between the influencer and his audience, and this relationship is crucial for the message of your campaign to successfully reach your target audience. Basically, that's what you pay for in an influencer campaign!
A study on influencer perception, "What Consumers Think About Influencer Marketing" quoted by Influencer Intelligence in 2020, shows that 79% of the public between the ages of 18 and 34 prefer to listen to the recommendations of influencers than those of the big media stars because they have more confidence in the authenticity of their messages. This scent of "people like us" that these self-made digital stars have is valuable for marketers and makes them very good brand ambassadors.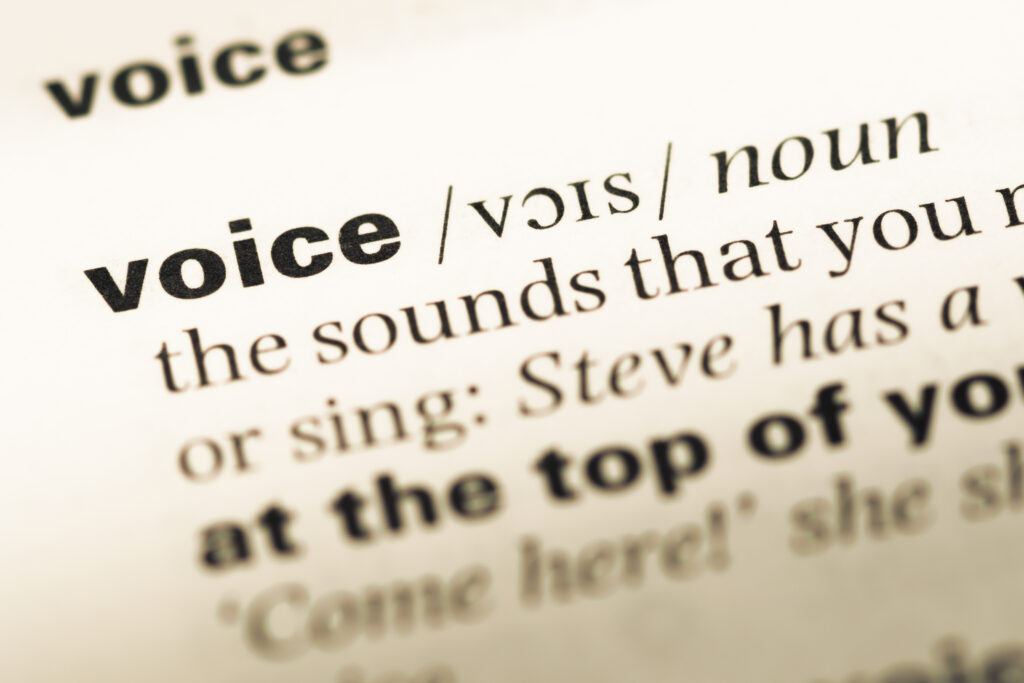 4 / Evaluate the influencers' credibility and the security they offer you
I opened the topic of influencers' credibility earlier.
What is important to emphasize below is the fact that the credibility or, better said, the lack of their credibility can be reflected on your brand.
The association with an influencer must be done by carefully calculating the benefits, but also the risks.
The more consistent the influencer has a digital career, with a lot of quality content and more successful collaborations, the more you can estimate if he or she is the right person to achieve your goals.
The world of digital content creators in Romania was shaken in 2020 by two scandals that showed how fragile your reputation can be (as a company brand) and how important the authenticity and credibility of influencers (as personal brands) are.
In one case, it was an influencer who instigated rape and violence in a vlog, "jokingly" – he said in his defence. A person with a speech that no brand would ever want to associate with, but with which you can end up collaborating if you do not analyse the content in depth, but only look at the audience.
Another scandal started due to a situation where several influencers promoted without testing the products of a cosmetics brand, and later the brand was attacked in court by dissatisfied consumers. By association, other products were also questioned by followers.
If these influencers praised those products without trying them, why wouldn't we think they did the same in other collaborations?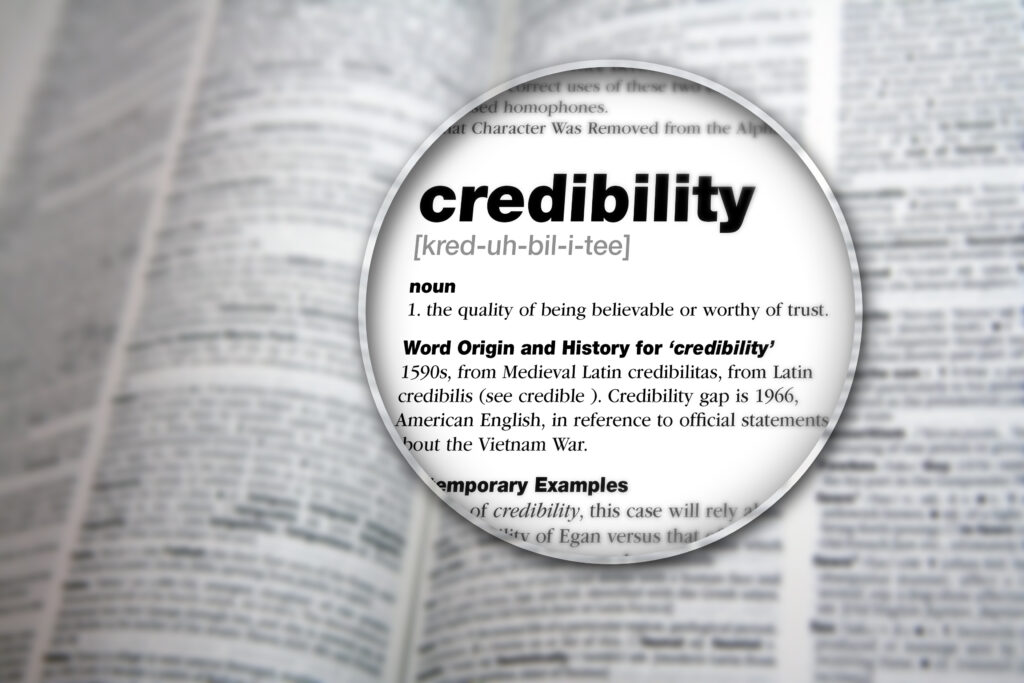 True Influencer – How do you know he's a good partner for your campaign?
Find out as much as you can about the influencers you want to work with. At MOCAPP we can provide you with information about the campaigns already concluded by influencers on your short list and you can avoid unpleasant situations, such as associating with someone who has harshly criticized your products in the past, someone who has declared himself an eager fan of a competing brand or someone with a doubtful reputation.
For more information regarding the Influencer Marketing industry, see our series of articles HERE.
I started this article with the story of Cinderella. I was saying that if she had a Youtube channel, a TikTok account or an Instagram account, and you had an unlimited budget, she would be the ideal influencer for a lot of brands or products.
After the arguments given above, do you still believe this or would you like to better analyse the offer, to go to micro-influencers?
We suggest that you do not believe in stories and come for a discussion applied to your needs: brand, objectives and budget.
MOCAPP is a partner that helps you build a campaign with influencers by which you get the desired results.
Create a MOCAPP account now and you have free access for 15 days to research and budget estimation tools. It uses a database of over 700 influencers from Romania and the Republic of Moldova, with updated figures of audiences and fees.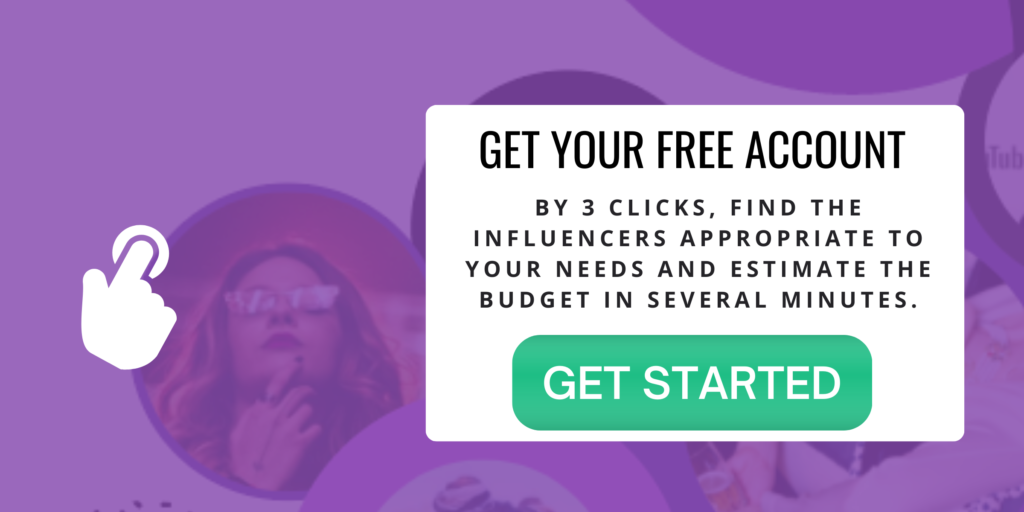 ---
Trending Now