What is a Key Opinion Leader (KOL) and how it differs from an Influencer
---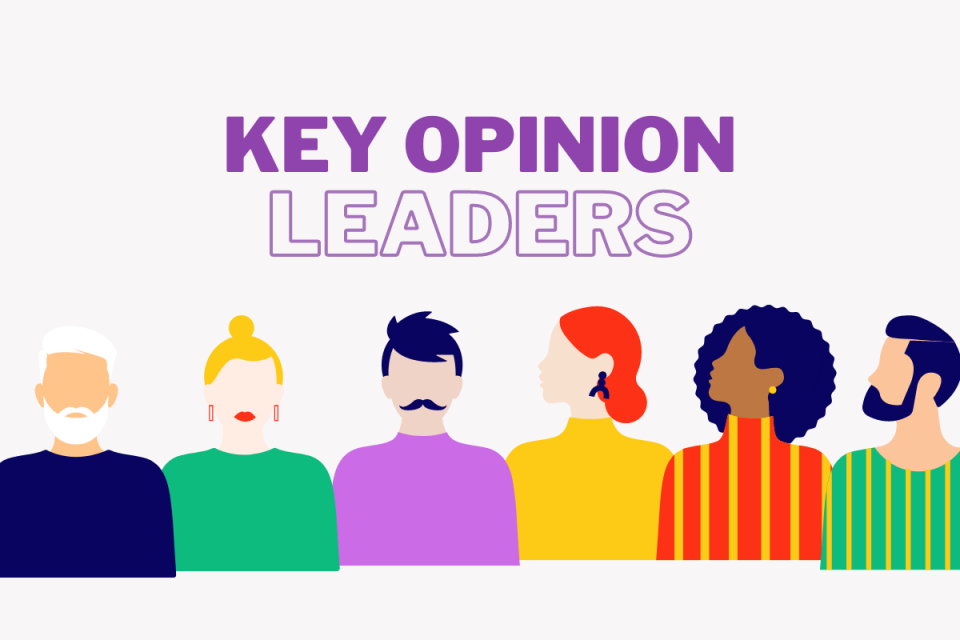 We hear more and more about Key Opinion Leaders (abbreviated: KOLs). Then the word Influencer comes to mind and the question naturally arises – is an Influencer and a KOL the same thing?
Not really! We find in this article what the differences are and what the advantages of working with a Key Opinion Leader are.
What is a KOL?
KOL, the acronym for Key Opinion Leader, is that person or organization which has such strong social status that its recommendations and opinions are listened to when important decisions are made.
What does a KOL do?
In most cases, when we think of a Key Opinion Leader, we think of celebrities who are known nationally or even internationally for their work (such as singers, actors and athletes), but also politicians, nationally and / or internationally known, but also experts from different fields of activity.
Take Instagram, as an example, one of the most used social networks globally. In the top of the most worldwide watched accounts we find celebrities, Cristiano Ronaldo (football player), Kylie Jenner (TV star) and Selena Gomez (singer and actress) being just several examples.
How does a KOL differ from an Influencer?
There is a major difference between an Influencer and a KOL: Influencers feel like fish in water in the online environment, it is the environment where they appeared and where they "grew up", while we do not necessarily find a KOL in the online environment. He may have an Instagram or Facebook account, for example, but his area of ​​expertise does not necessarily have to do with Social Media.
For more information on Influencers, see HERE the MOCAPP series of articles.
Where can KOLs be found most often?
A place where you frequently meet a KOL is the traditional media. He is the person the journalists call to find out an informed opinion on a certain topic or when they want to put certain topics of the day in context. Here we can talk about a writer, a specialized journalist, a nutritionist or a fitness trainer.
Another feature of a KOL is that he avoids an internet presence. The reason is very simple: he does not usually allocate time for this. His time and energy are directed elsewhere to the field he works. However, in this case we are not talking about a general rule saying that a KOL has nothing to look for in Social Media.
Take the example of Stephen King.
He is a Key Opinion Leader when it comes to writing literature, he also turned to teaching, guiding aspiring writers through his book "On Writing: A Memoir of the Craft". But he also has a Twitter account with over 6.7 million followers. In addition, he often writes messages and even responds to followers comments. Therefore, it is not a general rule that a KOL is not familiar with Social Media. What is clear is that a Key Opinion Leader views Social Media as a time-consuming place. On the other hand, an Influencer is in his environment on the internet. There he carries out his activity, there he has influence.
We can say that a KOL spends most of his time in his field of expertise. They see Social Media as a space where they come to spend some free time or collaborate with PR professionals who can help them build a personal brand. Unlike Influencers, they don't spend all day creating videos on YouTube or building the perfect post. A KOL rather spends his hours depending on the field he is a specialist, writing, teaching, cooking and so on.
Another very eloquent example of Key Opinion Leader is the great athletes. Simona Halep, Ronaldo or David Beckham – they have all been involved in successful marketing campaigns.
Another difference between a KOL and an Influencer is the geographical location.
If a person is recognized as KOL, he is often known in a certain geographical area, in a city, a country. But when we talk about Influencers, the internet helps them to be known all over the world. Exceptions are those KOLs who have gained fame through television, film or books translated into several languages. For example, Jamie Oliver is well known for his culinary shows, but also for the books he has written.
Some KOLs are experts in their fields.
Experts are those people who explain certain terms to us. Such as a university professor with a degree in economics who can explain to the public, in the simplest possible terms, the influence the inflation has on earnings. They may be invited to speak at a conference, for example, or they may be invited to a television studio. They are promoted precisely through these public interventions, the Social Media space not exactly being a place to feel comfortable.
It's a fact – experts give credibility to information. And brands can use this "weapon" of theirs – they can invite them to write an article on a blog, they can invite them to give a speech at a public event or if there is a podcast platform, they can audio record a discussion with an expert.
What happens when a KOL decides to enter the world of Social Media?
He can easily become a macro or mega Influencer if he chooses to activate his accounts in Social Media. Jamie Oliver, for example, has 9 million followers on Instagram.
Another example of a Key Opinion Leader is Beyoncé.
At the moment, he has over 264 million followers on his Instagram account, being even in the top of the most followed people on the social network. The artist is one of the most appreciated and respected singers of all time. Thanks to her work, brands such as Netflix come for tens of millions of dollars collaborations: her concert at Coachella, one of the largest American music festivals, can also be watched on the streaming service.
Do you want to bring on board an Influencer or a KOL in the campaign?
First, set your goals:
When you start outlining a campaign, think about what you want to achieve from it. This way, you will more easily answer the question "What Influencer or KOL should I attract to my campaign?"
If you have a social cause, for example, that you want to make known to the public, you can bring Key Opinion Leaders campaigns to talk about that cause, to put it in context. They will provide it with more credibility.
If you have a product for parents, for example, a new type of diaper, a micro-Influencer known among them could help you more than one that has a large number of followers. The engagement rate in their case is higher.
Why should you work with a Key Opinion Leader?
Let's look at some of the benefits of working with a Key Opinion Leader.
First of all, you get very close to the audience you want for your product/service. If you want to promote a product designed for a healthy diet, a good idea would be to attract a well-known nutritionist to the campaign due to public appearances. This way you reach people who are looking for healthy eating ideas.
In addition, you can witness a sales boost – people who are credible, who can explain to the public why a choice is better, can persuade customers to buy a certain product faster. The expertise they bring on board the marketing campaign is essential, and the public appreciates an honest, original, documented opinion, without filters.
I hope I have clarified the differences between the two terms, KOLs and Influencers. One thing is for sure – people are more likely to make the decision to buy a product or service after following another person's recommendation, whether it's a mega Influencer with many followers, a micro-Influencer or a Key Opinion Leader.
A Nielsen study shows that 92% of consumers said they rather consider a person's recommendations when making a purchase decision, than the ads. In this way, the human element is very important in a campaign. It is essential the message is honest and original. As we saw in our article about the trends of 2022, the honest content takes precedence over the one full of filters.
In addition, a marketing campaign built (also) with the help of a carefully selected Key Opinion Leader can have much higher success rates, when communication goals are clearly set.
How to involve a KOL in your marketing strategy?
By his words, a KOL in your marketing strategy will add credibility to your brand. The closer the niche the key opinion leader is credible is closer to the niche you operate, the stronger impact this collaboration will have.
When such collaboration takes place, as in the case of collaborations with influencers, here we can talk, in addition to the transfer of credibility, and an image transfer, from KOL to the brand, but also vice versa, because the communication will be done on both sides, for a certain period of time.
Conclusion:
A Key Opinion Leader can make a difference in your marketing campaigns. Use their power and the influencers's power to increase your visibility and increase brand awareness. Start by seeing who the opinion leaders are in the niche you operate, plus, don't forget to collaborate with influencers for amplification. Then, for truly consistent results, hire these partners for long-term collaboration.
If you need help finding the most appropriate opinion leaders (KOLs) for your business, schedule a discussion with our team of experts.
---